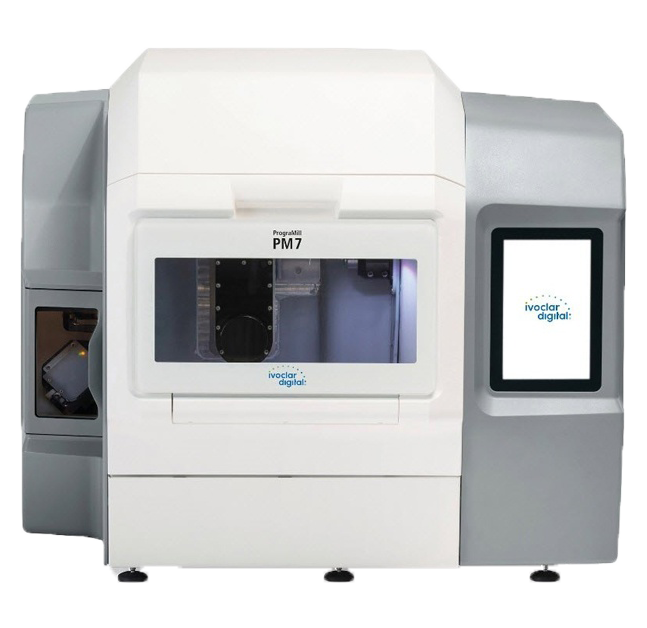 If efficiency and performance are what you are after, then the high-performance PrograMill PM7 is the right choice for you. This machine is suitable for a versatile variety of materials and applications in wet and dry operation. 
Equipped with a high-performance spindle, the high-power 5-axis milling machine efficiently produces restorations that are distinguished by their outstanding surface quality and excellent accuracy of fit.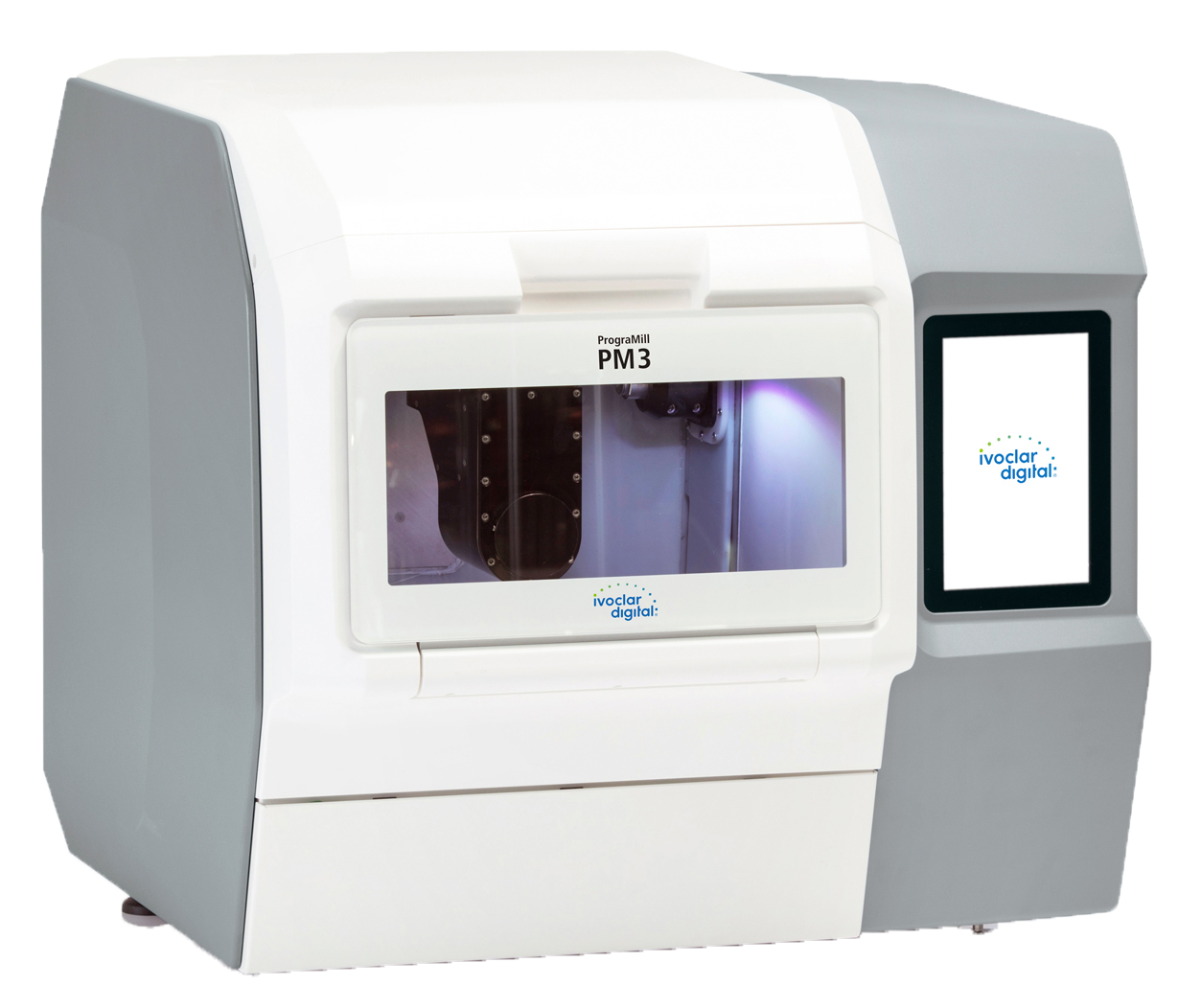 High precision and consistent results are the distinguishing features of the PrograMill PM3. In addition, the 5-axis milling machine provides great flexibility. It can process a diverse range of materials for a versatile spectrum of applications in both wet and dry operation.
The PrograMill PM3 is more than an entry-level dental mill: It offers technical sophistication, intuitive operation and high-quality results. With this mill, you are well equipped for the digital future.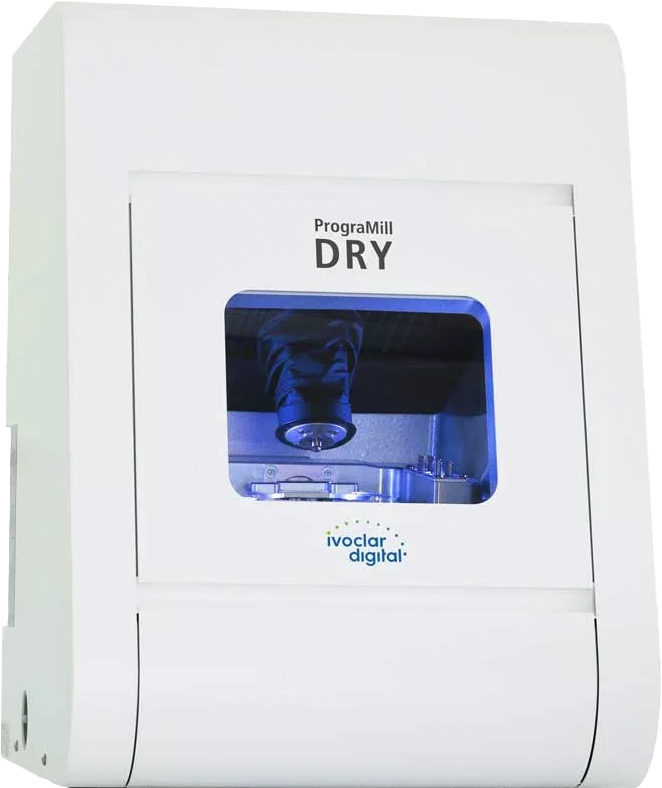 PrograMill DRY is a compact CAD/CAM dry milling machine and combines coordinated processes with high-quality materials, mature technologies and comfortable handling.
Produce precise zirconium oxide crowns, bridges and innovative dentures using a reliable and fast method. Enjoy the ultimate in flexibility with a system that focuses on reliability and speed. Mill restorations from zirconium oxide and a range of PMMA materials, such as Ivotion for the digital production of complete dentures.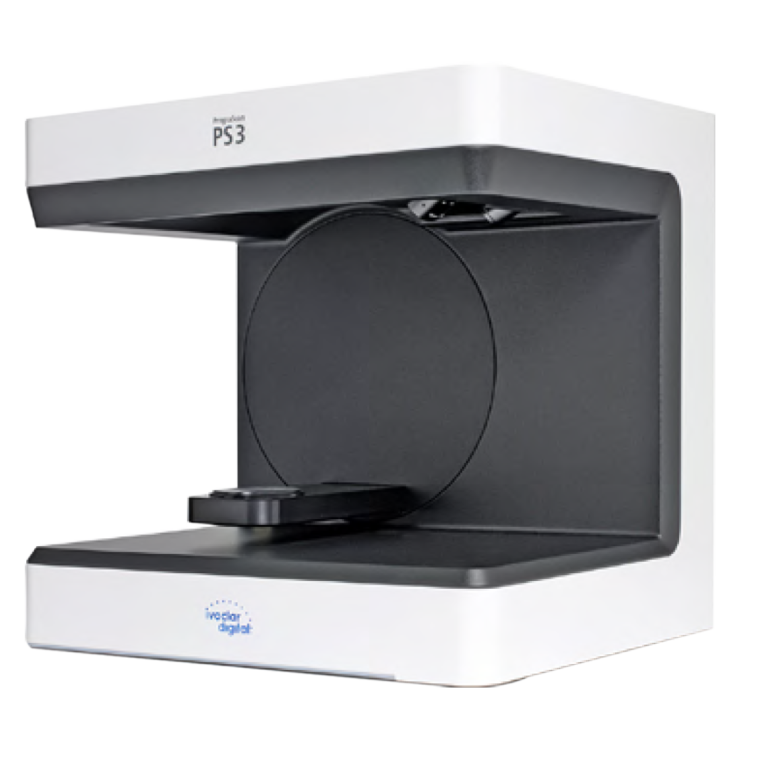 If you primarily want precision and fast data processing, then the PrograScan PS3 is the right scanner for your lab.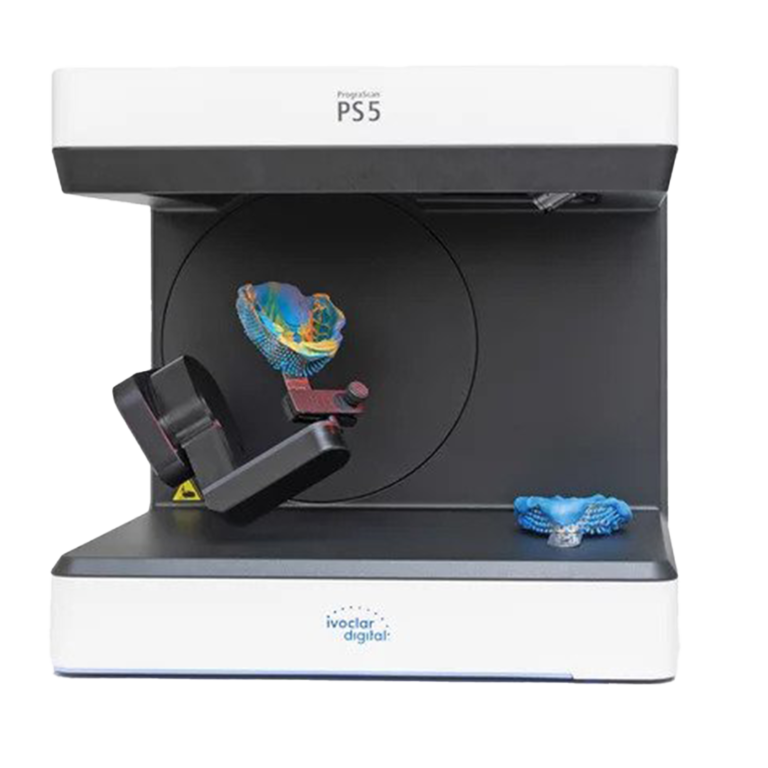 High scan speed is the hallmark of the PrograScan PS5. This lets you complete your work process in significantly less time. Impressions are scanned fully automatically using a third axis. The digital model is shown in colour.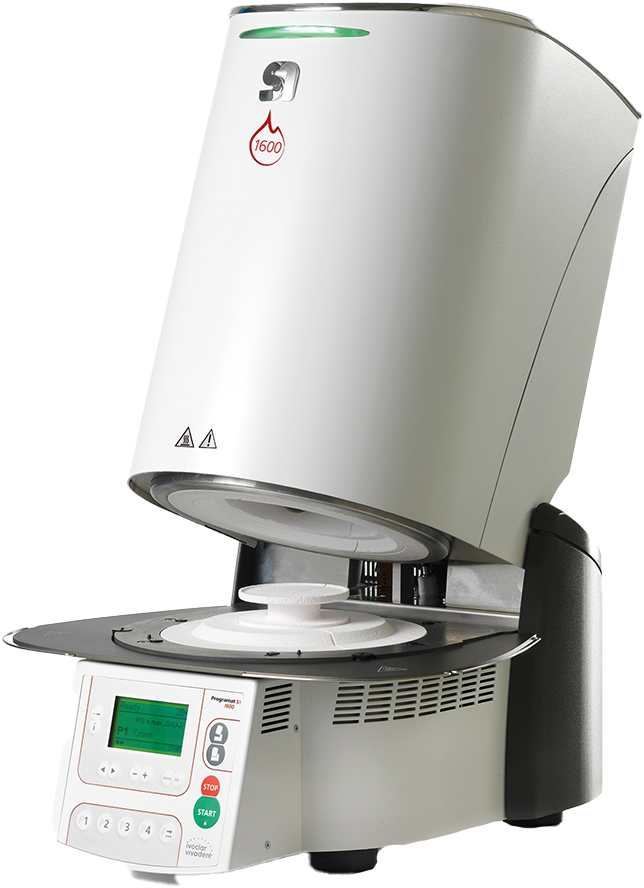 The Programat S1 1600 is a compact furnace for the sintering of frameworks made of IPS e. max ZirCAD, Zenostar and other zirconium oxide materials at a temperature of up to 1,600 °C. Long sintering processes belong to the past.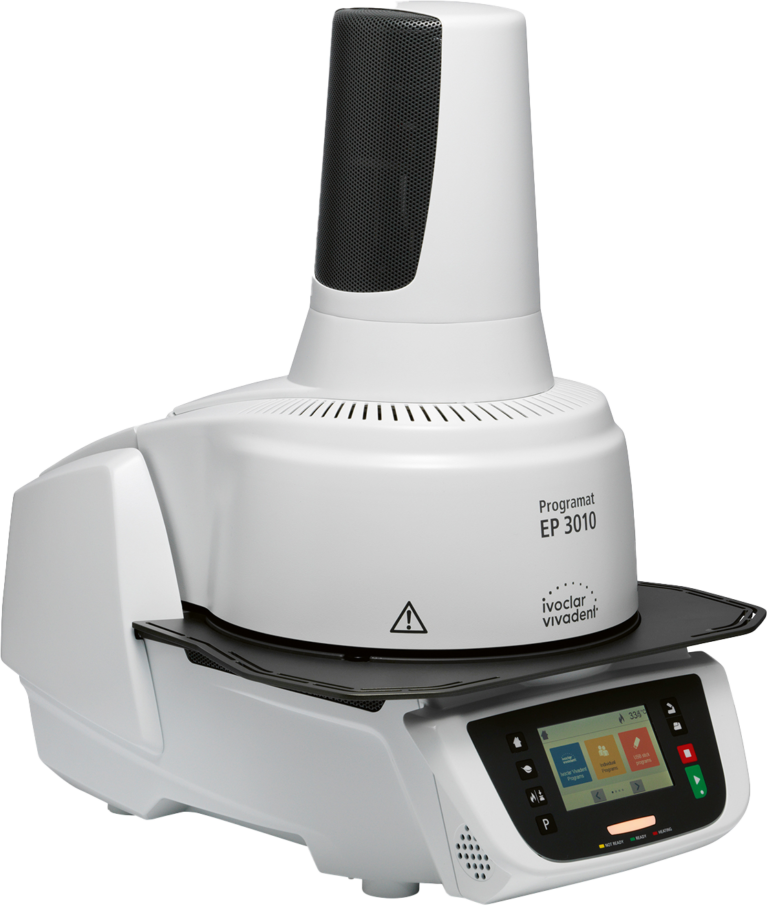 The Programat EP 3010 is characterized by cost effectiveness and high-quality press and firing results. In addition, the Programat EP 3010 is optimally coordinated with Ivoclar Vivadent press ceramic materials such as IPS e.max Press.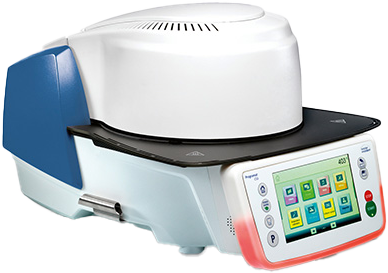 The Programat CS3 is the ideal ceramic and crystallization furnace for dentists with higher demands.
It has been especially developed for the crystallization of IPS e.max CAD restorations. The furnace is operated via the 7-inch colour touch screen with a specially developed operating concept for the dental practice and the well-proven membrane-sealed keypad. The Programat CS3 features over 30 individual programs and preset Ivoclar programs, one of which is the Speed program which crystallizes IPS e.max CAD restorations in less than 15 minutes.